I've had a busy busy week. Grading portfolios, figuring out final grades, canning peach preserves, making yogurt and packing to go to the beach for 3 days. Yay beach!
And peach: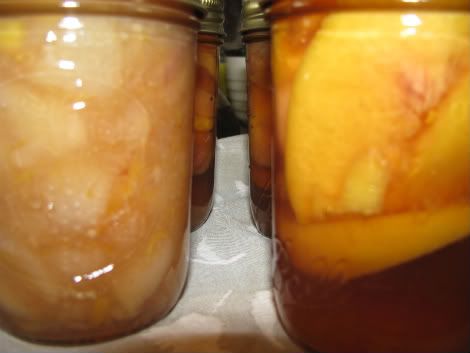 I was very lucky and got a free prenatal massage on Monday and it was fantastic. I honestly think it has helped me have extra energy this week. Great timing! I was considering scheduling for after I was done grading(to combat sore shoulders, and as a reward) but the person only sees people on Monday and Saturday, so I chose Monday. I am so glad I did!
I feel the baby in new places now, higher up(as happens each week) and also way on my side, which is a strange feeling.