Here they are, a blurry pic of our pre-transfer blasts. This is the only image we got, I guess getting the lab to email you is the way to go(but not typical for them).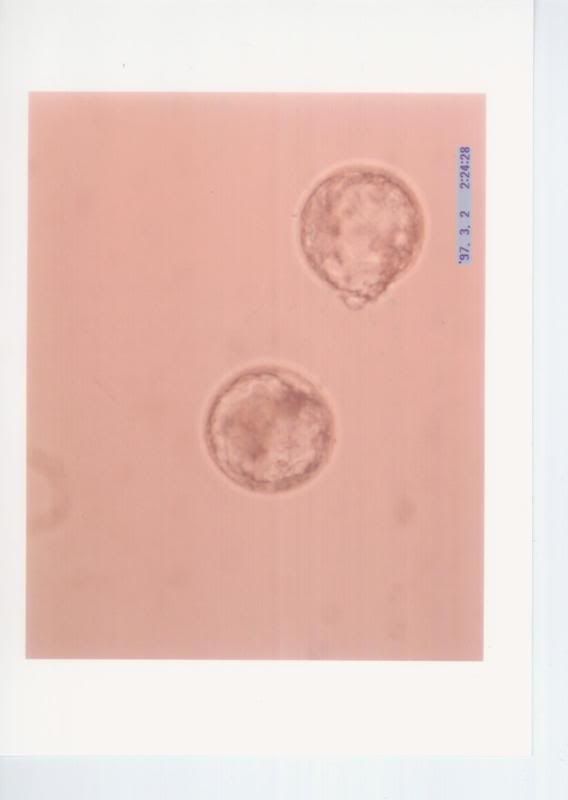 Guess which one is the moon and which the sun(in my opinion).
I set the picture on my bedside table, and I am instructing them to (please)stay on with me.