Mr. S has succesfully scanned our ultrasound picture. Today we are at just 6 weeks, so there isn't much to see. The dark space with the circle in it is the yolk sac and the embryo and the little heart area. It sort of looks like a chick with a large eye, looking over something. The something is what may be the other sac, empty.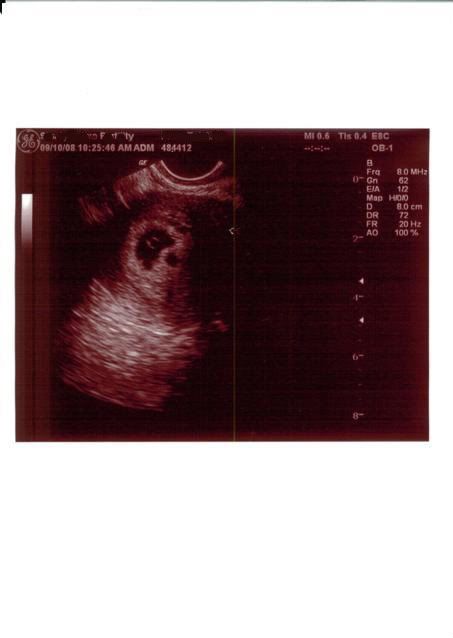 Thank you to everyone for your kind words and thoughts today. Today has been a really nice day, beautiful weather, and the reality of our baby kicking in!
When we left for the ultrasound, I saw a monarch larvae attaching itself to our gatepost. This evening I went to look at it, and it was all encased in its gorgeous chrysalis. Hopeful and waiting.